Caught in the act putting up a new 8dBi gain external WiFi antenna on the Glencoe Rescue Station at 2800ft for the Webcams to replace an internal antenna. The external attenna should improve strength and thus relability of the wireless link to the top of the Access Chair, over which the mid mountain webcams and SSC weather station connect.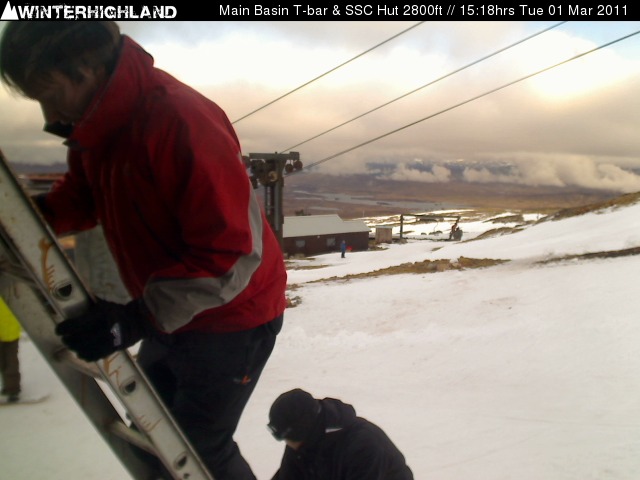 In case anyone is wondering why a spirit level wasn't used to make sure the antenna was vertical, it's supposed to be tilted downhill, so the band of strongest signal is aiming at the Top of the Access, not some 1800ft above Rannoch Moor. Higher gain omni directional antennas are only omni directional in the horizontal plane, there's no free lunch with RF technology, the higher the gain is horizontal plane, the narrower the main beam of the signal becomes. A truly omni directional antenna, the theoretical isotropic antenna, radiates in all directions with uniform intensity – a perfect spherical radiation pattern. Think of a high gain omni directional antenna field more as a pancake!
That's why in home WiFi putting a higher gain antenna vertically orientated upstairs likely wont improve your downstairs reception, but instead make it worse!