Live Weather:
At 2500ft (762m) on Sun 23rd Oct 2016
Temperature:
3.4°c
Wind (5 Mins):
SSE Mean 0 gust 1mph
Wind Chill:
3.4°c Dew Point:1.4°c
Air Pressure:
829.2mb RH: 87%
Twetbulb:
View:
2.5°c
hour/day/graph.
At 1050ft (320m) on Sun 23rd Oct 2016
Temperature:
7.5°c Wind: 6mph
Wind (5 Mins):
S Mean 5 gust 6mph
Wind Chill:
7.5°c Dew Point:4.8°c
Air Pressure:
960.0mb RH: 83%
Twetbulb:
View:
6.2°c
hour/day/graph.
Winterhighland would like to thank
Loch Morlich Water Sports
for their ongoing support and assistance which makes the provision of this Webcam and AWS possible.
Cam Status (10/6/16):
Boathouse:
Online.
AWS Status (10/6/16):
Morlich AWS:
Online.
Visit our other CairnGorm cams: SSC Hut | Aviemore
Estimated Sunrise on CairnGorm Mountain today is at 08.07hrs and Sunset at 17.49hrs. This camera operates from infrared first light till shortly before visible dusk.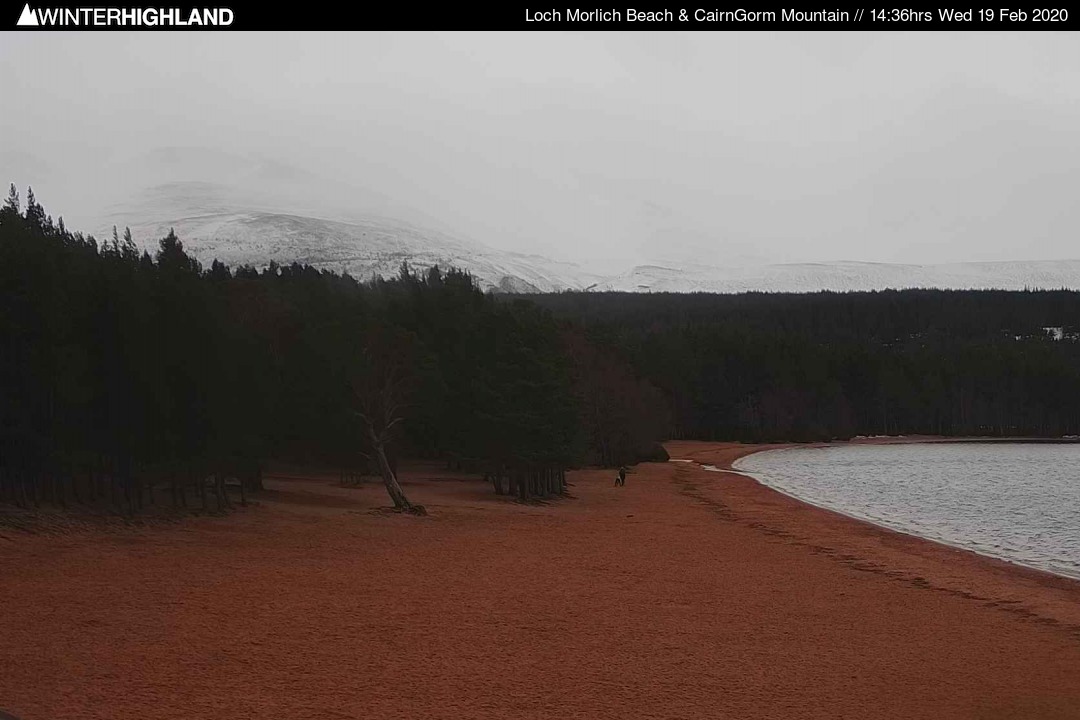 CairnGorm from Loch Morlich. First image approx. 07.27hrs. Last image at 18.09hrs.

This Camera looks towards CairnGorm (inc. Northern Corries) from the Boathouse at Loch Morlich, showing Coire na Ciste at the Eastern edge of the image, the Windy Ridge, Coire Cas, Coire an t-Sneachda and Coire an Lochain. In clear visibility with snow on the ground the Ptarmigan Restaurant is clearly visible. This camera is useful for assessing snow level & cloud base as well as low level snow.