you report it! // public reports
Posted by:
sspeirs
at 22.32hrs on Sat 11th Mar 17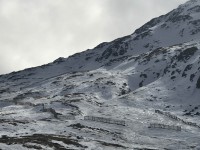 • View Photos •
:: Snow Cover
Mostly Skiable - Some Areas Thin/Narrow
:: Surface Conditions (out of 5)
3
:: Weather Conditions
rain had cleared before we got to the slopes. 6.5 deg C in car park first thing. Cloud/mist on top runs, with the sun trying to break through. Cleared up a bit in afternoon
:: Snow Conditions & Info
Ok snow cover is better than 'limited terrain complete but maybe debatable that 'most terrain complete'. Top runs ok but lower runs broken. Good snow on main basin with the occasional rock. Narrows in Happy Valley pretty chopped
Soft spring Snow, a bit wet and sticky, but we can't be choosy this season. Still a good day out and better than watching the rugby!
Rankin's return surprisingly wide and takes you to 2-3 mins walk of the chairman
Sad to say significant thaw underway, we've been spoiled last few seasons
:: Riders
Stephen S
Posted by:
Skicadets
at 19.41hrs on Sat 11th Mar 17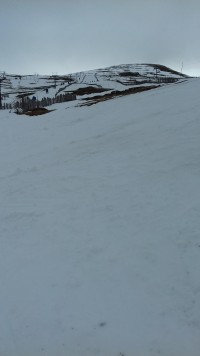 • View Photos •
:: Snow Cover
Limited Terrain Complete/Open.
:: Surface Conditions (out of 5)
3
:: Weather Conditions
Overcast with some sunny spells
:: Snow Conditions & Info
Most things had snow loss. M1 loading area particularly bad. Best run was Ciste Fairway. First leg of the Zig Zags was good but second leg was thinned out. Other legs were broken. Ciste Bowl was also skiable but it was thin in one spot. Still good to be sliding
:: Riders
Skicadets
:: E-Mail Contact
ianbloomfield007 at yahoo dot co dot uk