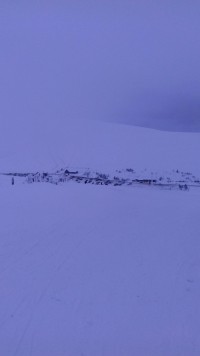 • View Photos •
:: Snow Cover
Most Terrain has Good Cover.
:: Surface Conditions (out of 5)
4
:: Weather Conditions
Cloudy and overcast with some snow showers. Flat light during showers. Well below freezing
:: Snow Conditions & Info
Conditions are gradually improving with the fresh but still thin in places. Falcon as well as a few other lifts have faults . Grouse derailed at 15: 30 but by 16: 00 it was back on again which should prevent queues from building. Great Sliding on all slopes. Weather and conditons much the same as yesterday.

:: Riders
skicadets, Heroes of Telemark
:: E-Mail Contact
irdabloomers at gmail dot com
Report Edited Once. Last edited by Skicadets: 2018-01-06 17:39:39