Posted by:
Skicadets
at 18.48hrs on Sun 15th Apr 18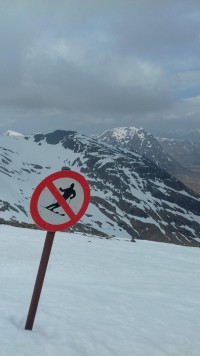 • View Photos •
:: Snow Cover
Most Terrain has Good Cover.
:: Surface Conditions (out of 5)
4
:: Weather Conditions
A nice sunny morning with some sun, blue sky and clouds before a bit more cloud set in during the afternoon. A slight hint of rain during the afternoon
:: Snow Conditions & Info
Started firm, slowly softening as the day went on. Still great snow especially considering it is now the 3rd week of April.
:: Riders
skicadets