touring & backcountry
Posted by:
KW
at 08.45hrs on Mon 22nd Jan 18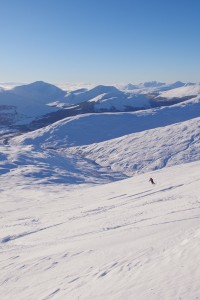 • View Photos •
:: Tour Route(s) or Location Skied/Ridden
Beinn Challum from Inverhaggernie
:: Weather Conditions
Wow
:: Snow Conditions and Distrubtion
Top to toe. Heavy toward the bottom with some wind sawn patches on the steeper upper section.

If you're one of the skiers in the pics and want a full sized file of the images drop me an e-mail.
:: Skiers/Riders
KW and several other parties
:: E-Mail Contact
kennywrites at btinternet dot com