Posted by:
Skicadets
at 15.46hrs on Fri 1st Dec 17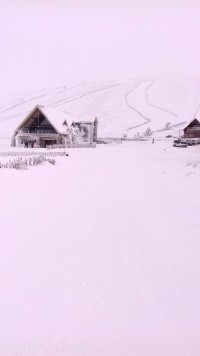 • View Photos •
:: Snow Cover
Most Terrain has Good Cover.
:: Surface Conditions (out of 5)
4
:: Weather Conditions
Clear until noon then flat light. Light Winds and about 0 to minus 1

:: Snow Conditions & Info
Plenty of snow for the weekend warriors and families including ample beginners area. Lifts open were Eagle,Grouse,Robin Sunkid, Magic Carpet and osprey and chair are also good possibilities for the weekend. Don't do your Christmas shopping get up here!!!
:: Riders
Ian
:: E-Mail Contact
irdabloomers at gmail dot com