Posted by:
Skicadets
at 19.37hrs on Wed 10th Jan 18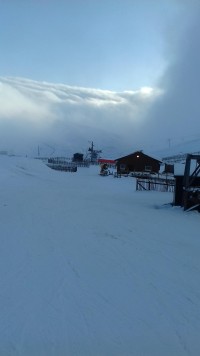 • View Photos •
:: Snow Cover
Mostly Skiable - Some Areas Thin/Narrow
:: Surface Conditions (out of 5)
4
:: Weather Conditions
Less wind, a bit dull with the sun appearing occasionally
:: Snow Conditions & Info
Same really as Monday still thin. Could do with a good dump. Good sliding but still a bit limited and very quiet. No queues!
:: Riders
skicadets
Report Edited Once. Last edited by Skicadets: 2018-01-10 19:42:53