Early Snow, in the 2001 season it was a sign of things to come. The Ciste Tow track filling in nicely.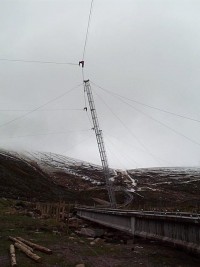 The 30m high pylons of the lower cable crane point skywards. The cable anchors holding the towers in place, crisscrossed Coire Cas, some going over the top of the Chair and Carpark Tow to the Fiacaill Ridge!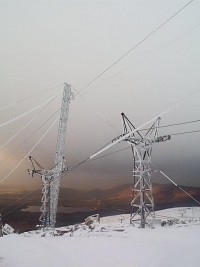 The cable crane used in building the funicular towers above the White Lady Chairlift.